Regular price
Sale price
$21.95
Unit price
per
Sale
Sold out
SPECIFICATIONS
Weight:

40g

Type:

Multifunction needle Roller

Size:

16.5*4.5*4 cm

Number of Pieces:

One Unit

Model:

540 Derma Roller

Handle color:

Black,white,Green

Function 3:

Shrink pores

Function 2:

Improve wrinkle and fine lines

Function 1:

Wrinkle removal,acne removal,improve scar,rejuvenation
feature:
1.Wrinkle removal, acne removal, improve scar, rejuvenation.
2.Improve wrinkle and fine lines.
3.The narrow focus of the site (glabellum, wrinkle, scar).
4.Shrink pores.
✅ Derma Roller Kit for Face and Body - Cosmetic Microneedle Roller for Face 540 Titanium Micro Needles - Microdermabrasion Exfoliating Roller
✅ Feel Your Skin Smile → Looking your best has never been this easy or affordable until now. In less than 5 minutes of use, our micro needle derma roller will completely boost and accelerate your entire skincare routine as you combine it with the topicals and serums you love!
✅ Easy & Painless → Whether you are well experienced or completely new to microneedling, our 0.25mm or 0.3mm micro roller size is one of the safest and most effective derma rollers available. You can use our microdermabrasion tool on your face, body, neck, abdomen, hands, under eyes, legs, scalp etc.
✅ Save Time & Money→ Defying age and looking your best has never been easier and more affordable than it is now. Expensive spa treatments are no longer necessary. You can treat yourself more efficiently and effortlessly with our professional exfoliating derma roller kit from the convenience of your own home at a fraction of the cost!
✅ Get The Glow – Use the products you love to promote healthy looking skin. Our cosmetic needling instrument for face is here to offer a healthy glow. We want you feeling and looking your best everyday by using the proper beauty tools.
How to Get That Glow:
Our Microneedle Derma Roller is easy to use! For the best experience, use in combination with our Vitamin C Serum to promote healthy looking skin.
Safety First! Sterilize the roller in an alcohol solution before and after each use.
Wash your skin and pat dry.
Roll the Microneedle Derma Roller over the desired area, back and forth, 4-5 times.
Be careful to apply pressure without puncturing the skin.
Switch direction and roll back and forth for another 4-5 times.
After rolling, apply a moisturizer or repairing serum.
Don't forget to sanitize and store in the provided plastic case!
For optimal results use once a week.
Replace the roller every 1-2 months if using regularly.
Key Benefits:
Boosts your entire skincare routine in less than 5 minutes.
Cosmetically improves appearance and texture of your skin.
Use with serum and watch the magic happen.
Most affordable and effective skincare method.
Brightens, repairs and exfoliates.
Safe for home use.
Simple procedure
How to use needle derma roller?
1. Cleanse your face thoroughly and pat dry with a clean towel
2. Clean the head of The needle roller with alcohol (fill a small cup and submerge roller head for 5 minutes)
3. Does not force the facial roller on to your skin, only apply mild pressure.
4. Apply your cream to keep your skin moist when dermapen rolling (We recommend a simple hyaluronic acid)
5. Roll the machine in up-down, left-right and in diagonal motions 4 to 8 times each area.
6.After rolling the needle, you can use the hydrating mask, no need to use other skin care products.
HOW TO ConserveIT
1. Rinse needle roller in warm water.
2. Sanitize with alcohol and let it air dry.
3. After cleaning your derma roller, place in the storage that is provided.
Safety Warnings:
Do not use the dermaplaning toolon eyelids or lips. 
Do not use the kit if you are currently having acne breakouts or any skin condition.
roller is for personal use only. Do not share. Do not use roller on infected or irritated skin. Always store this face roller out of reach of children.
Share
View full details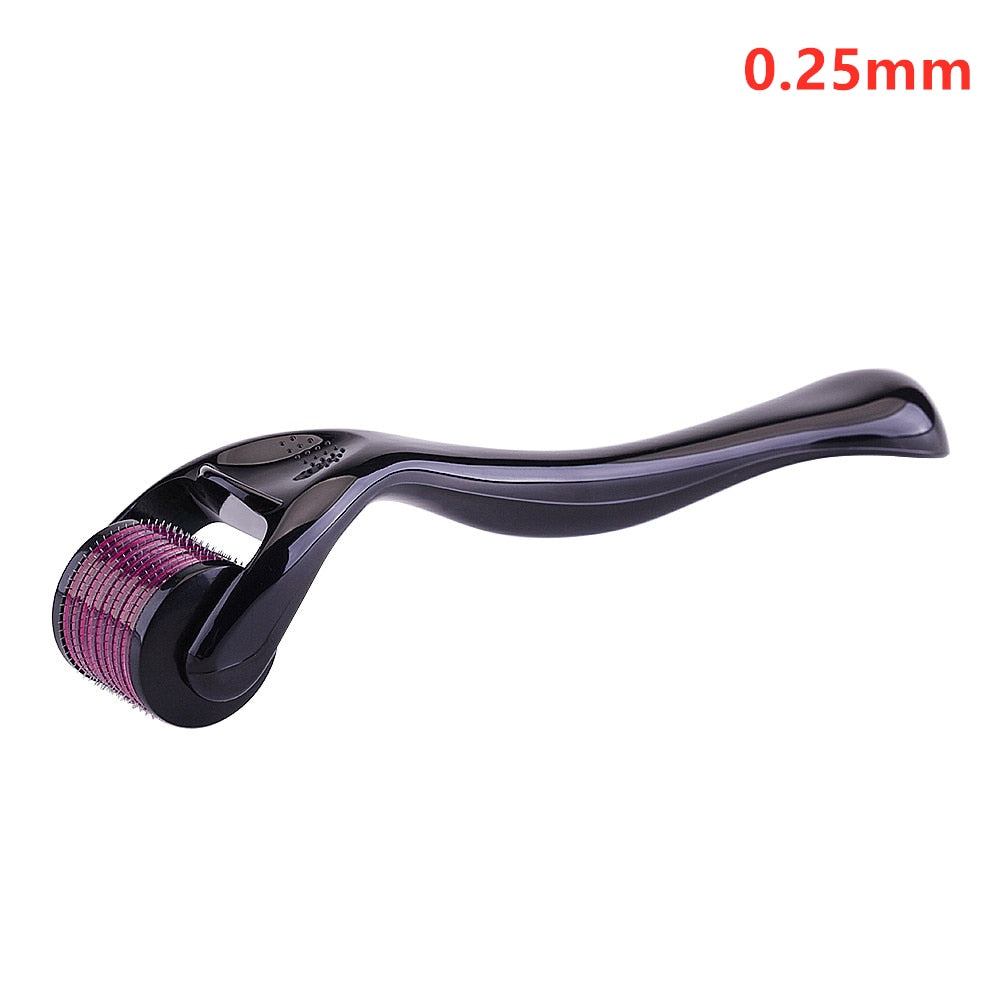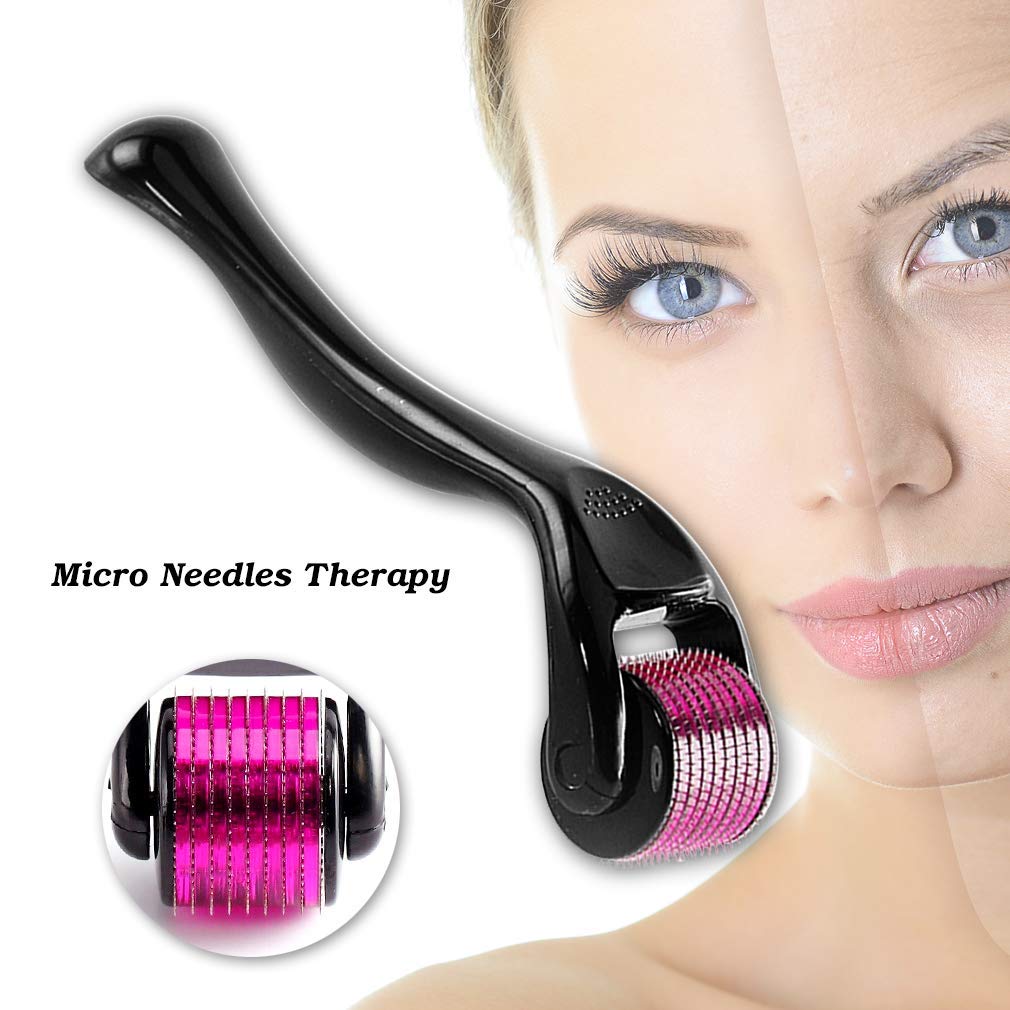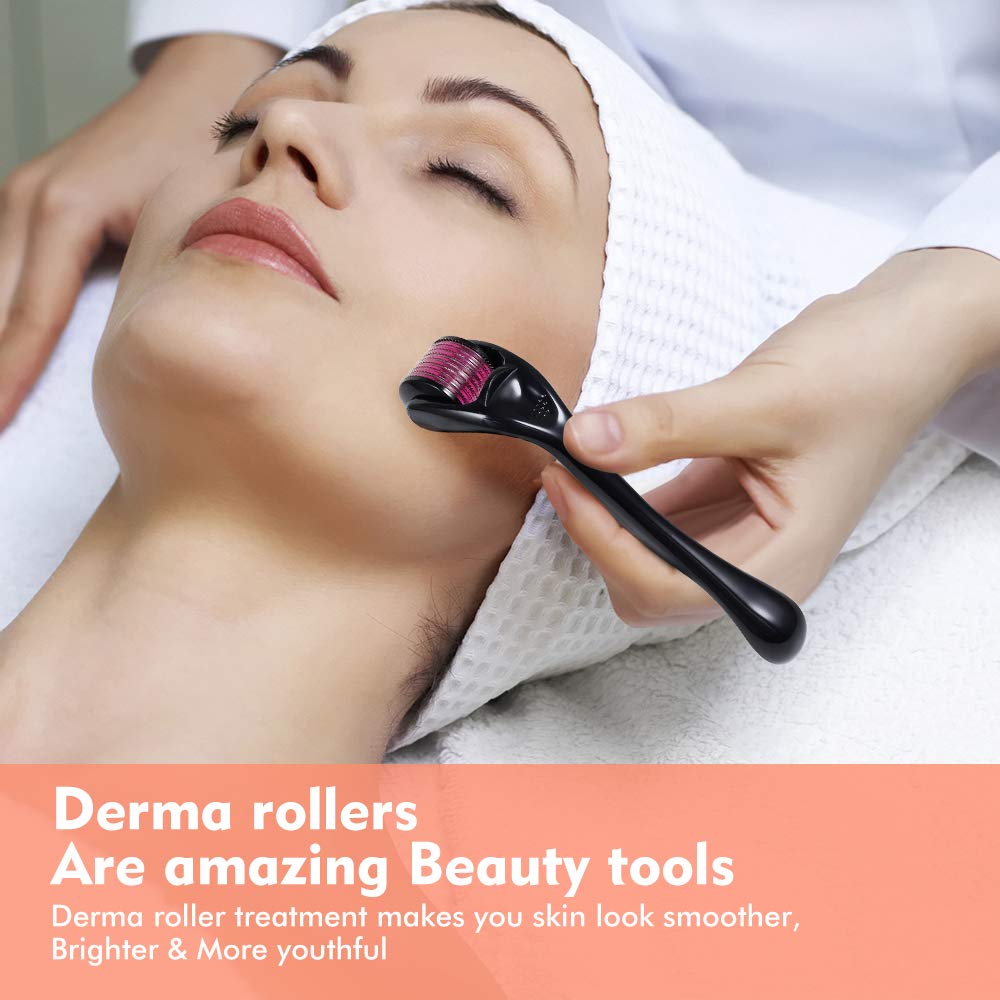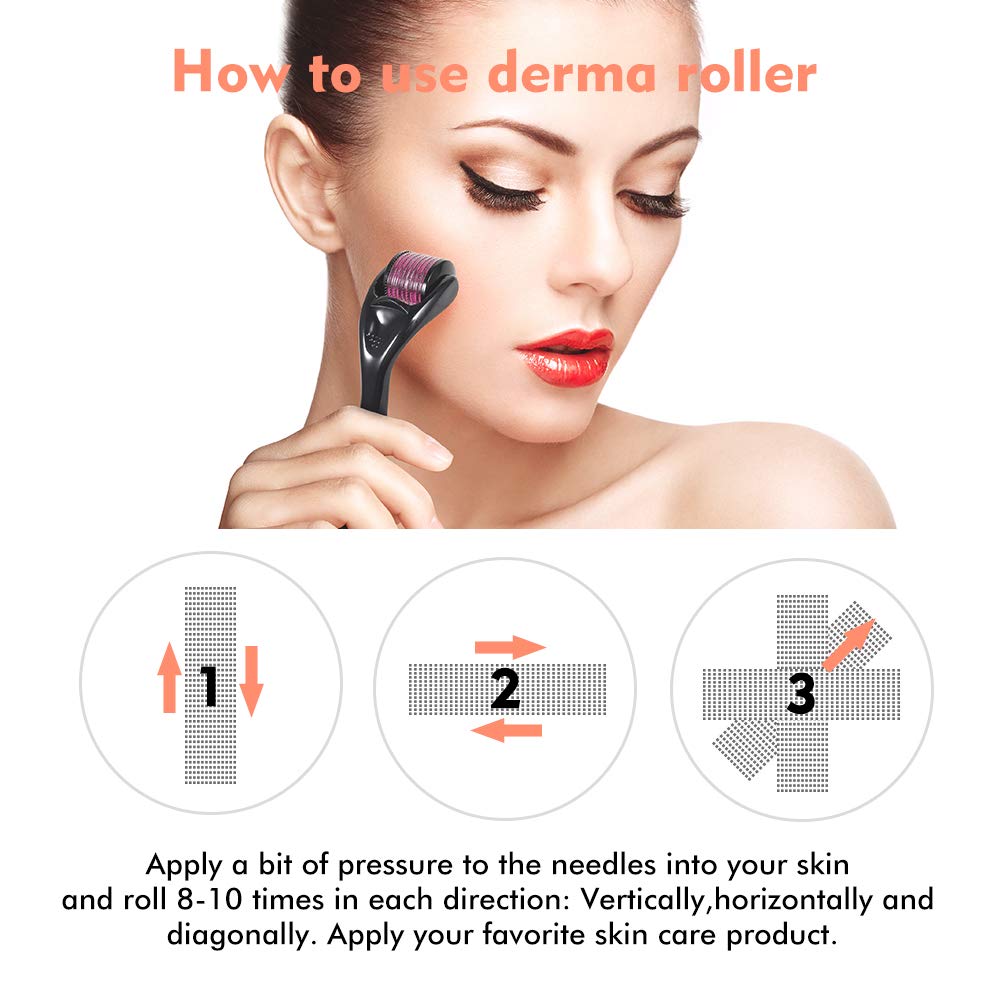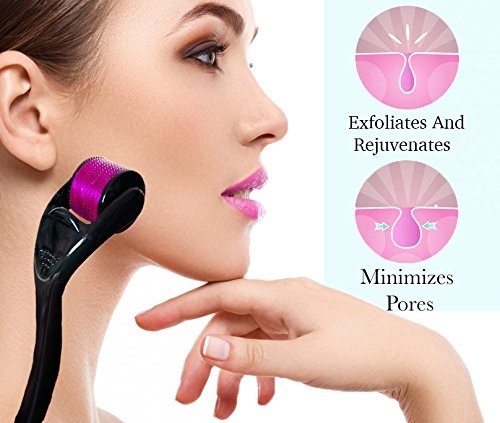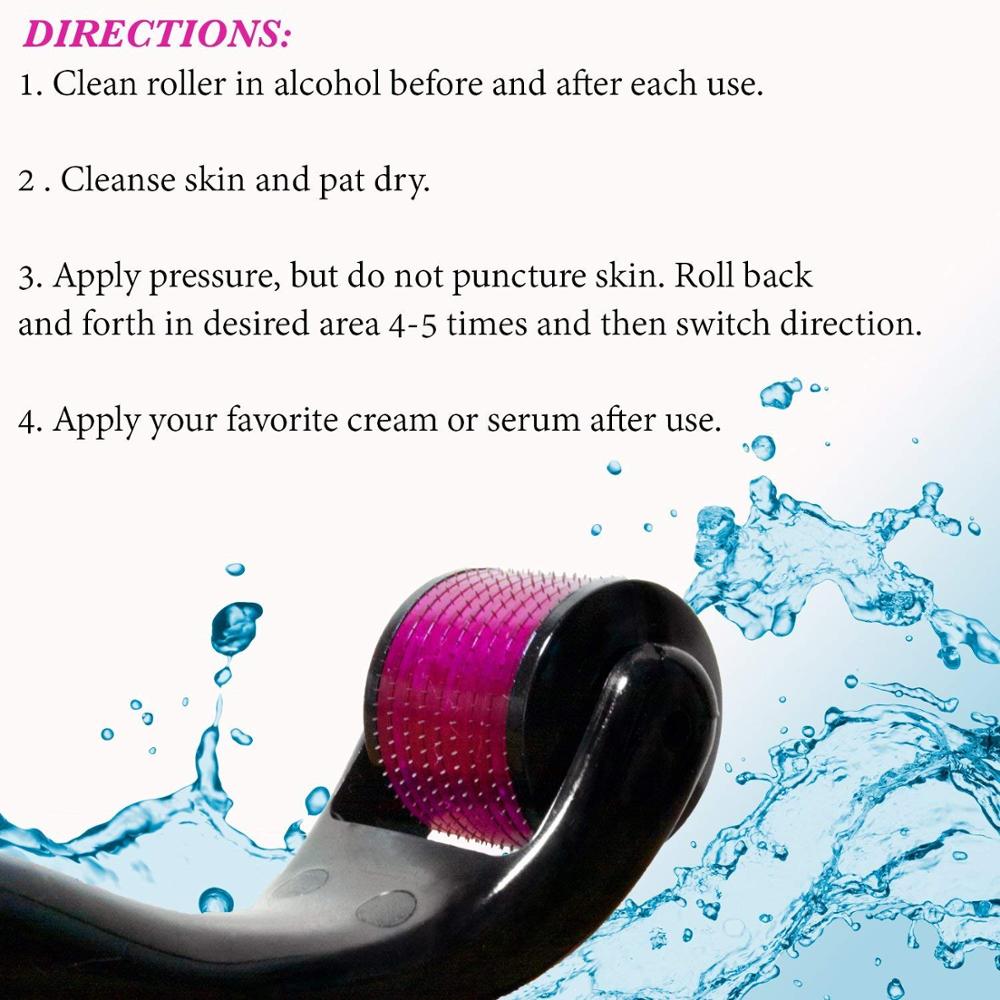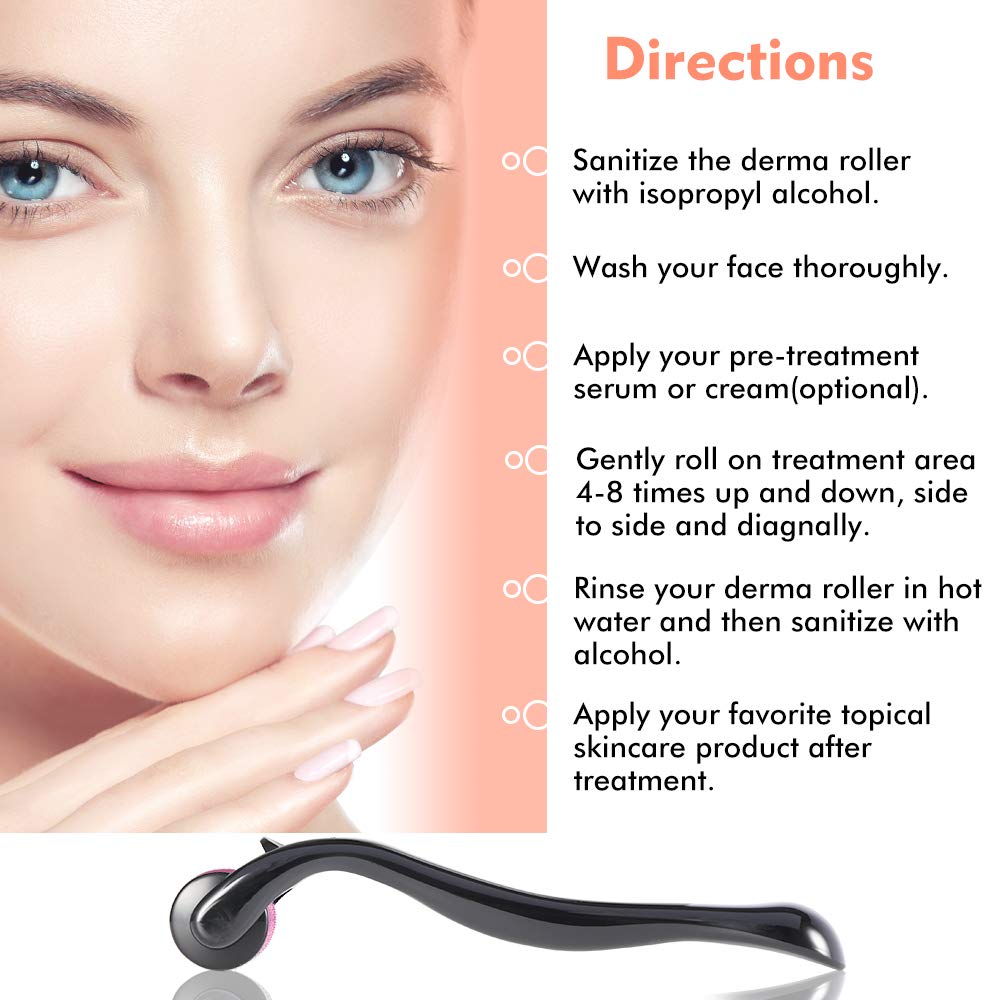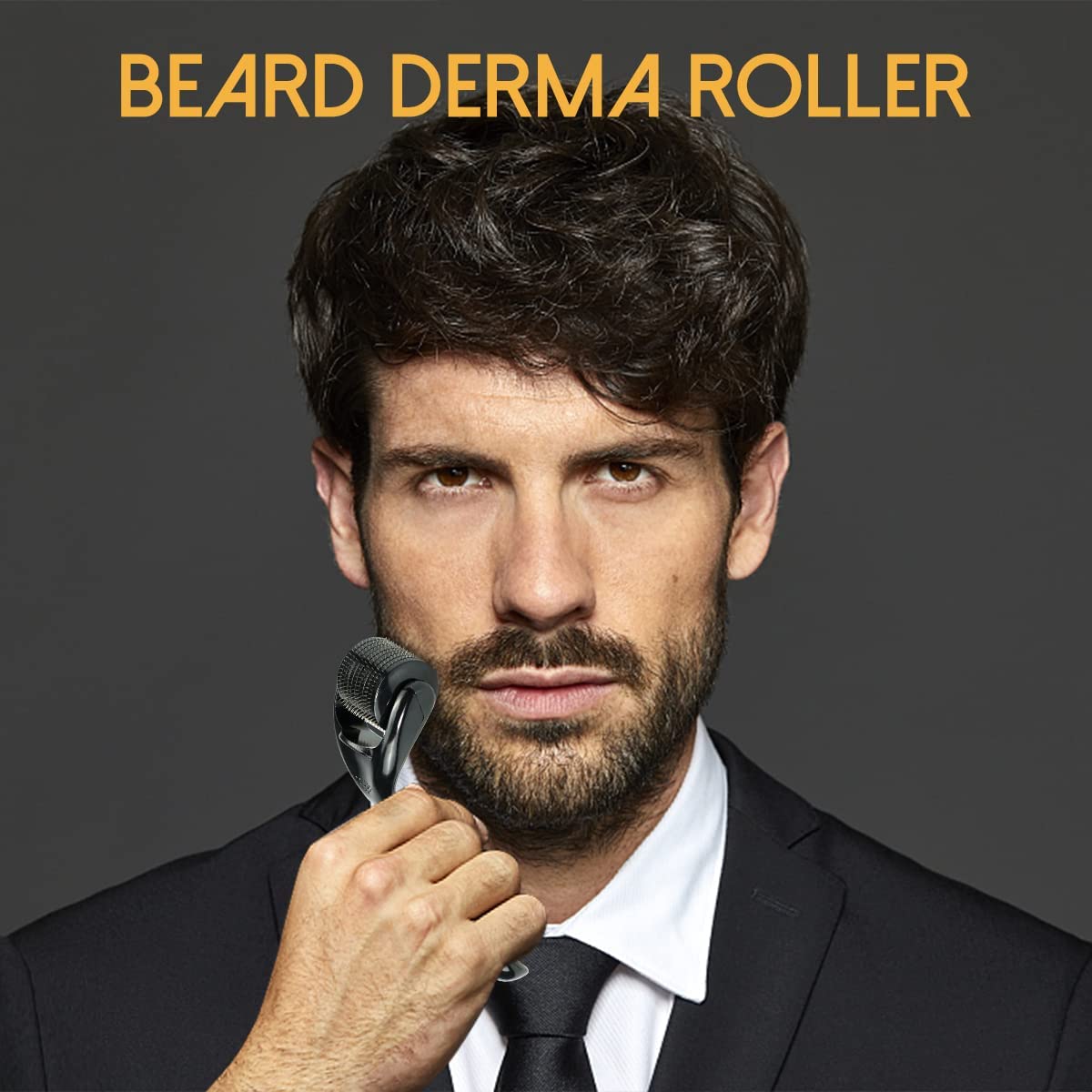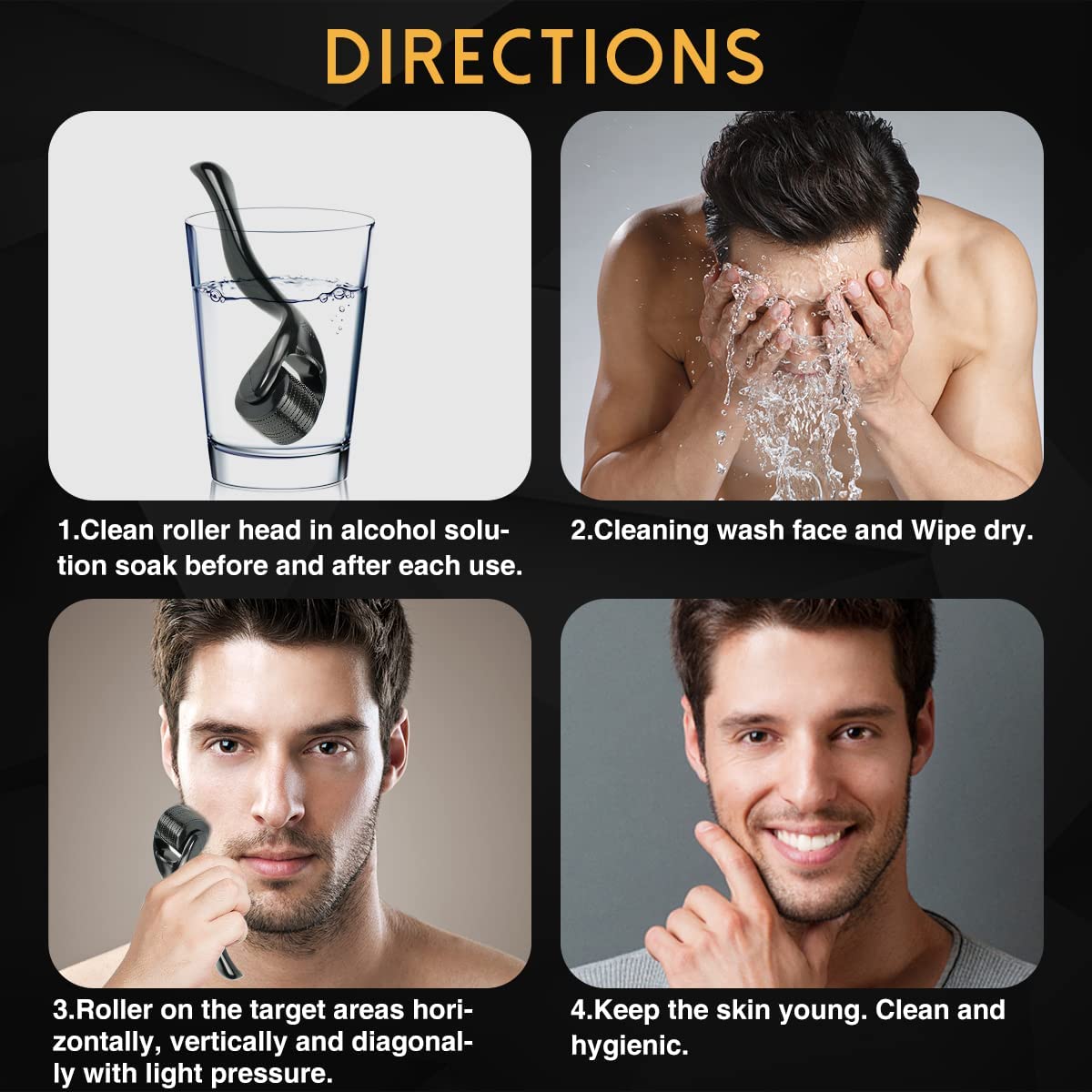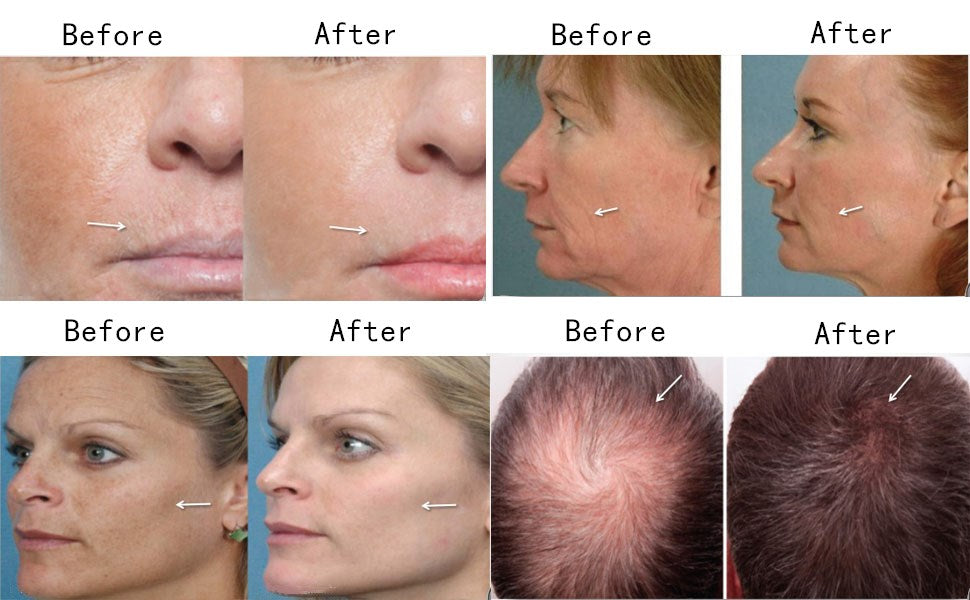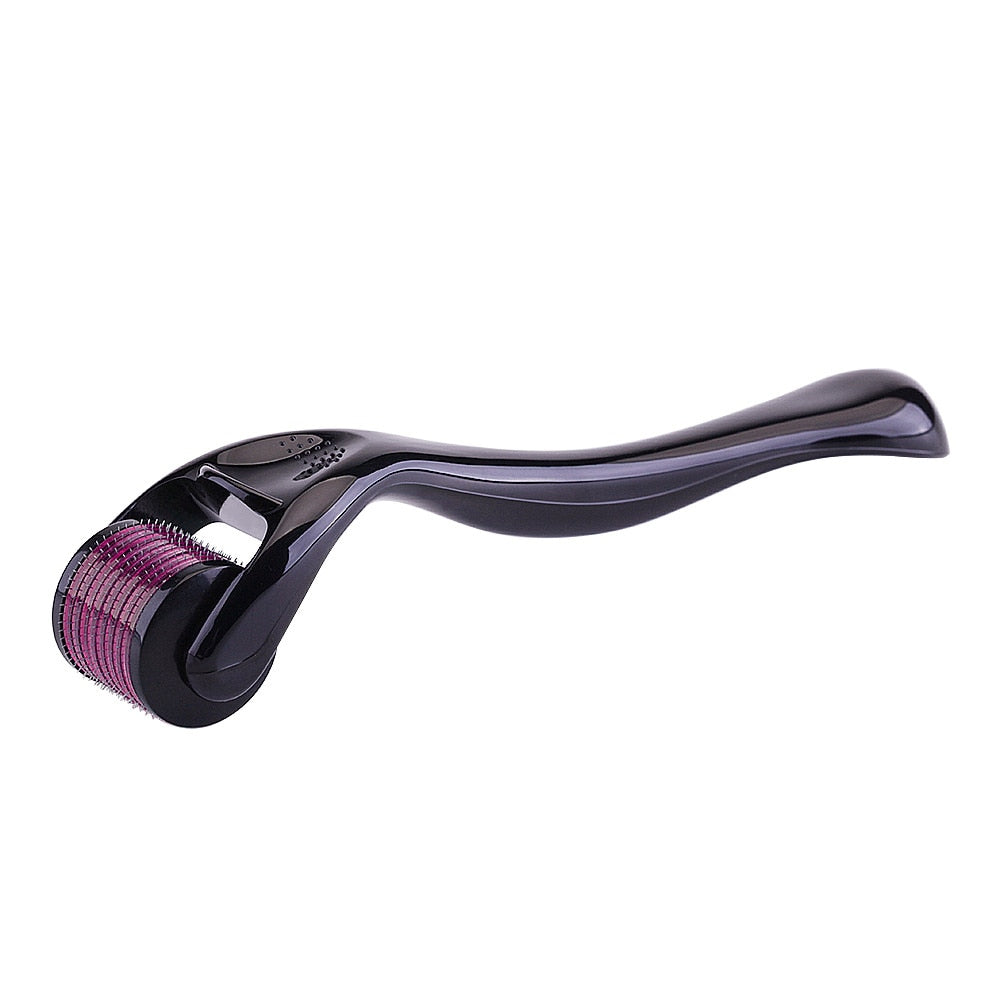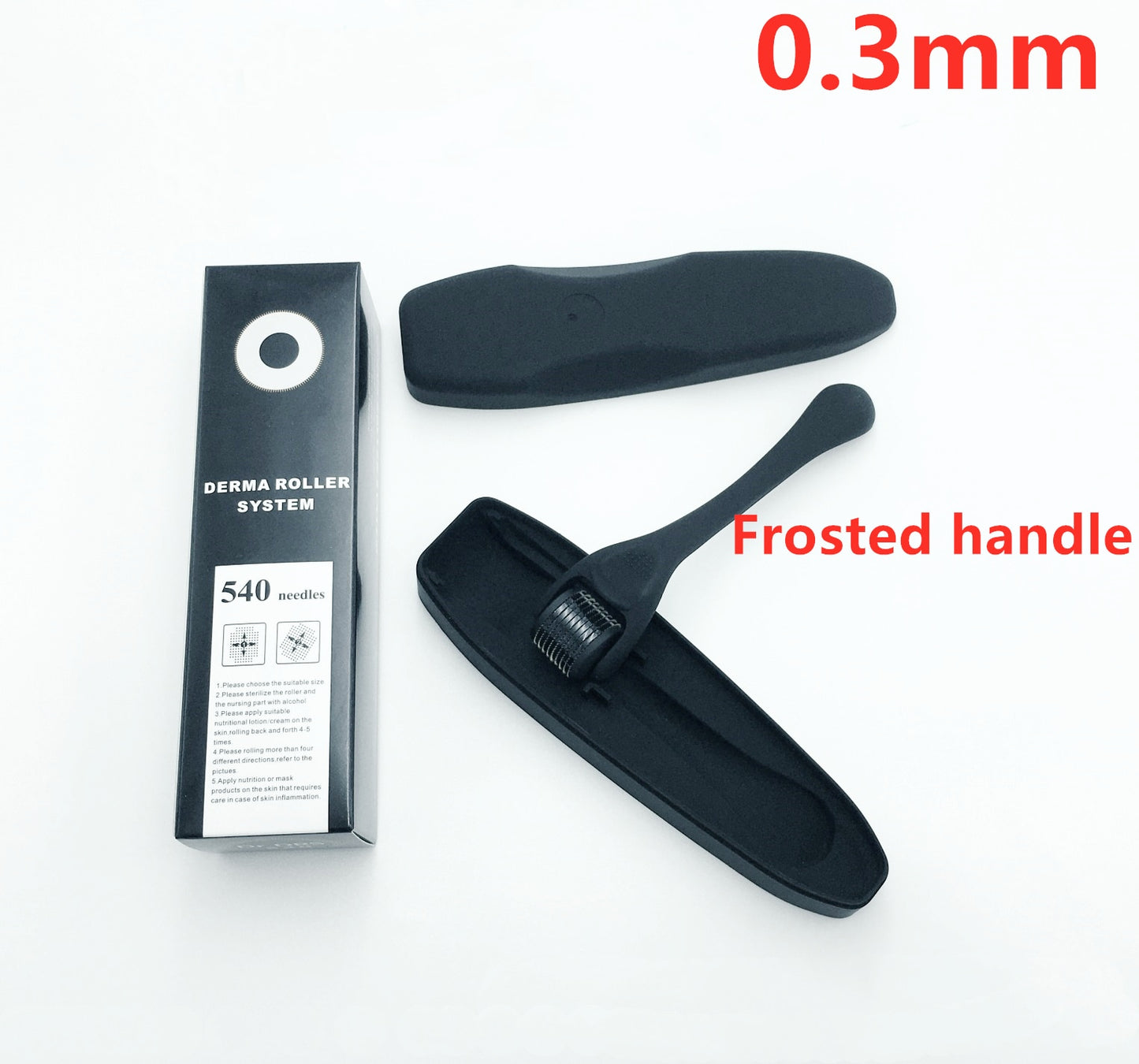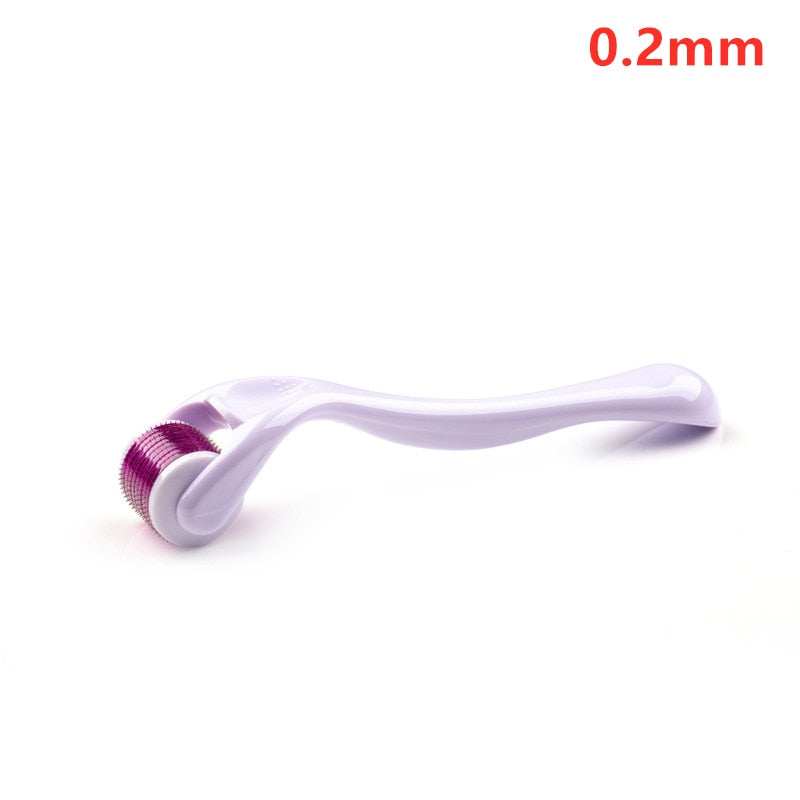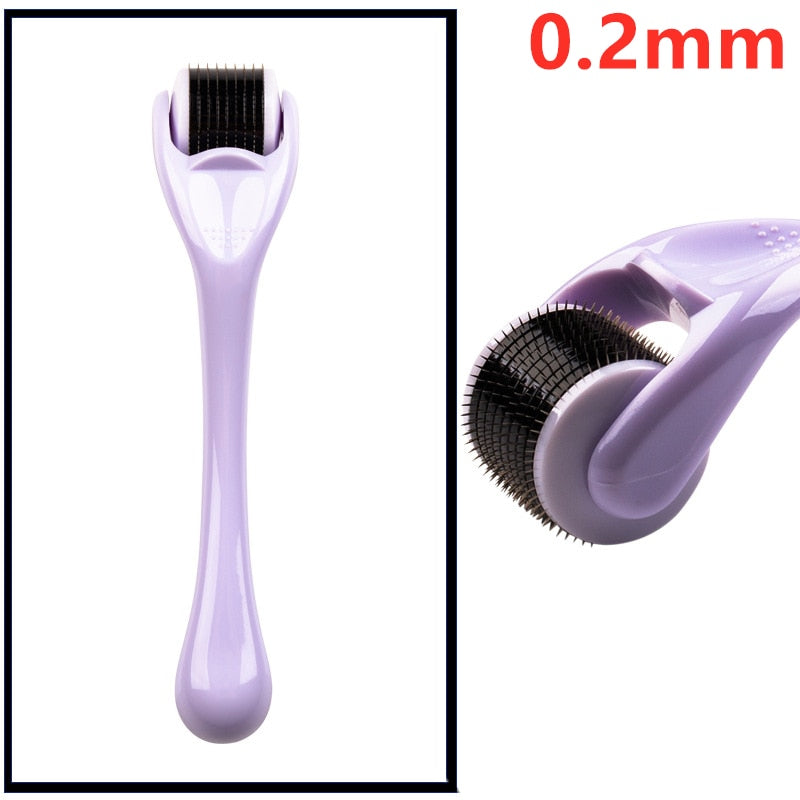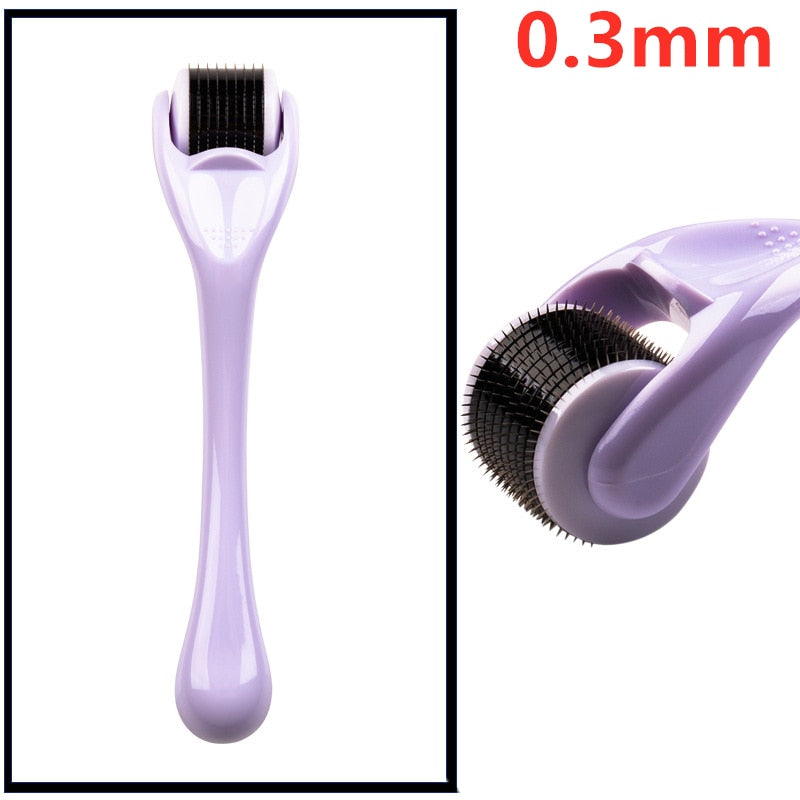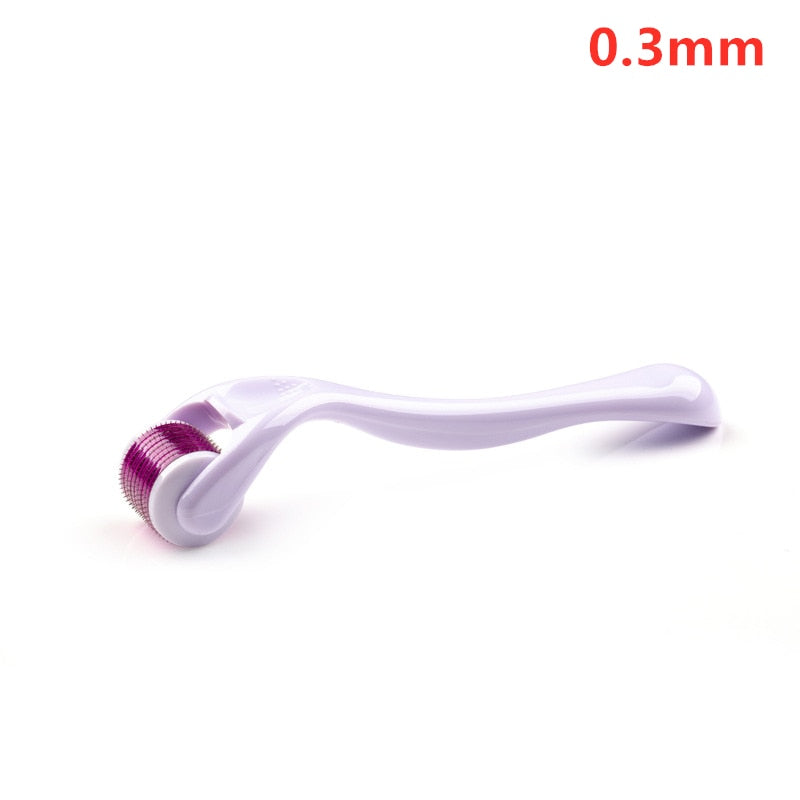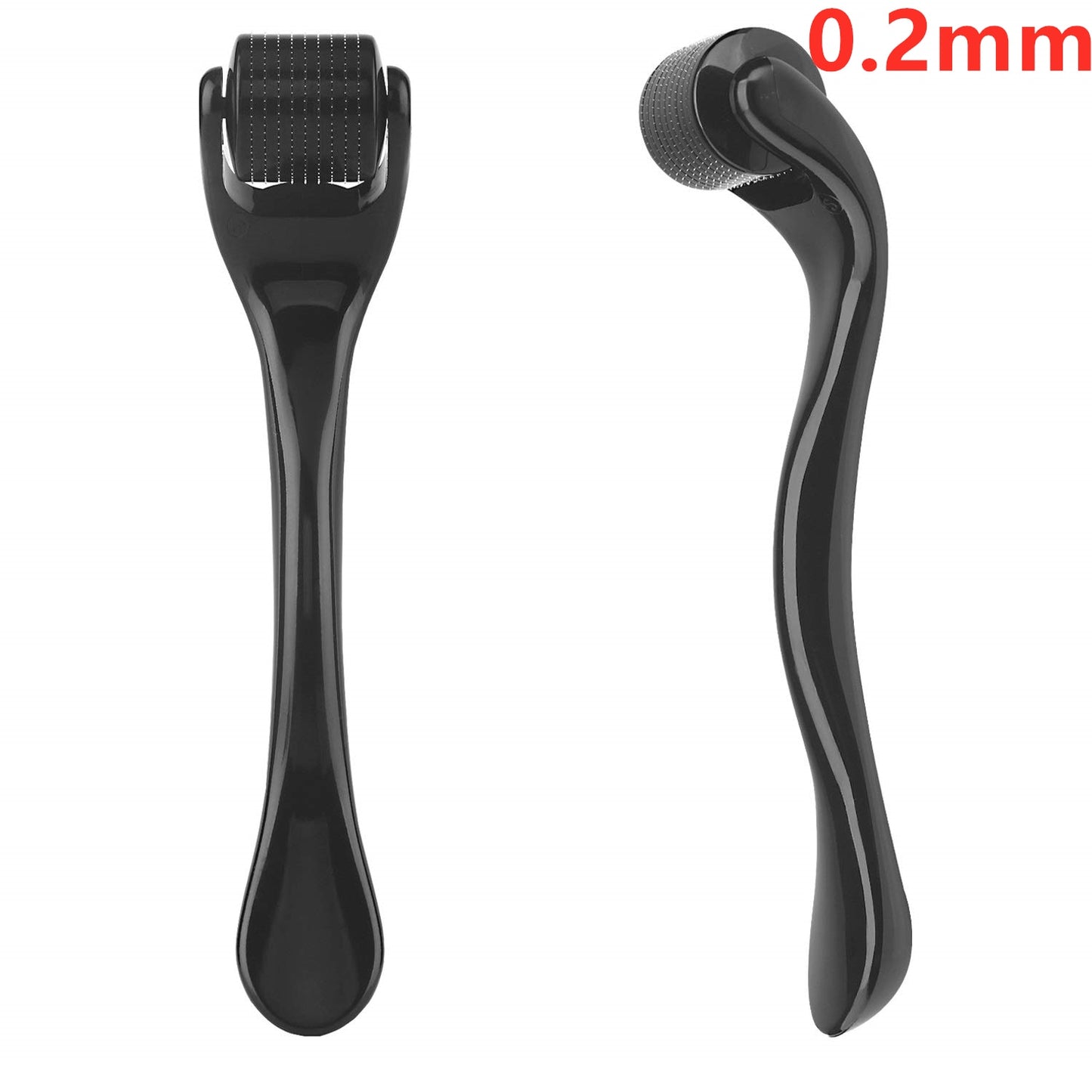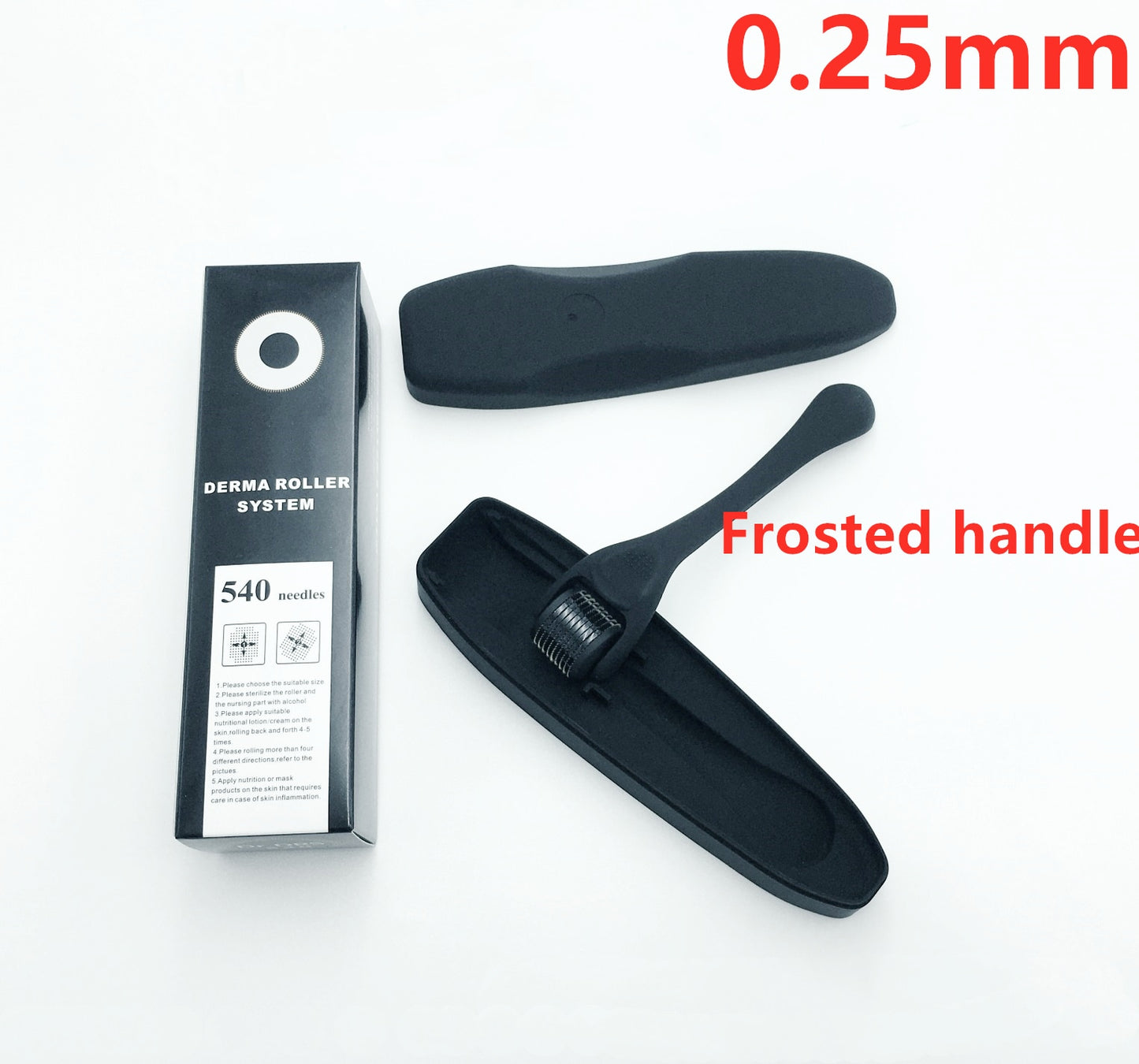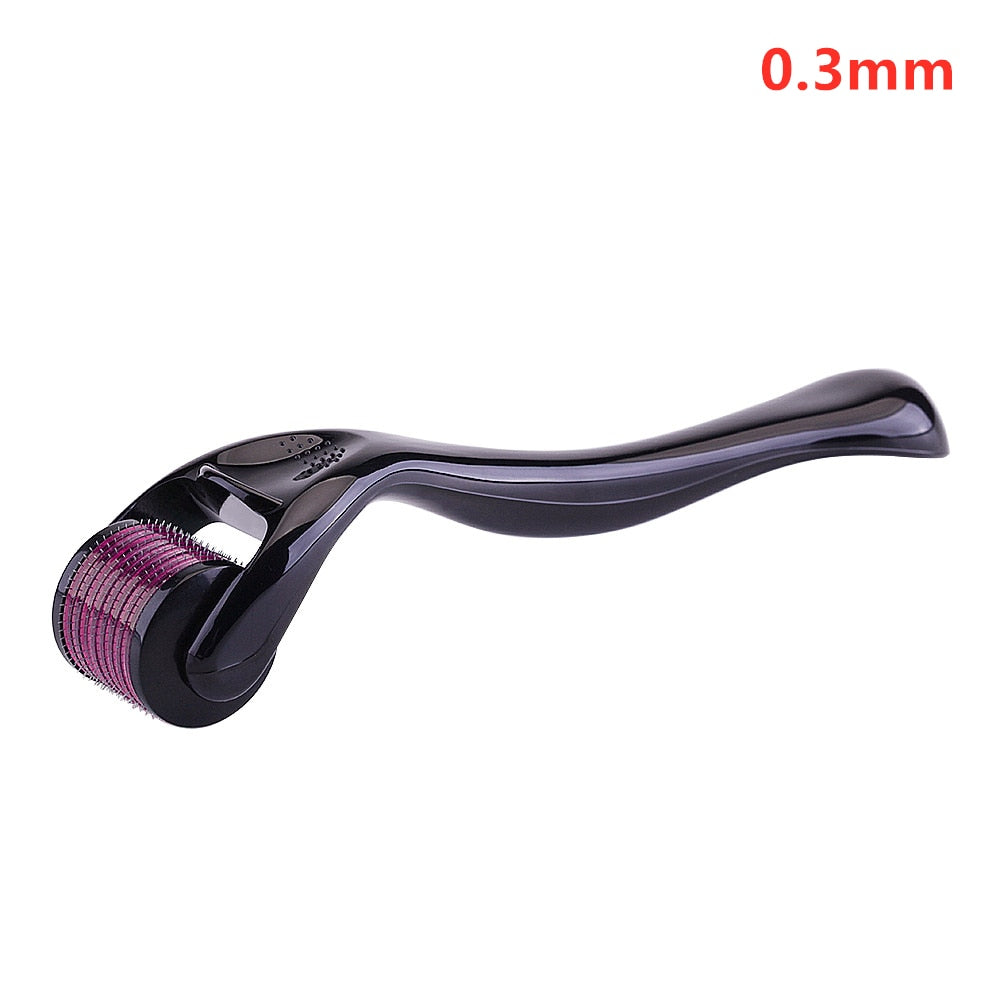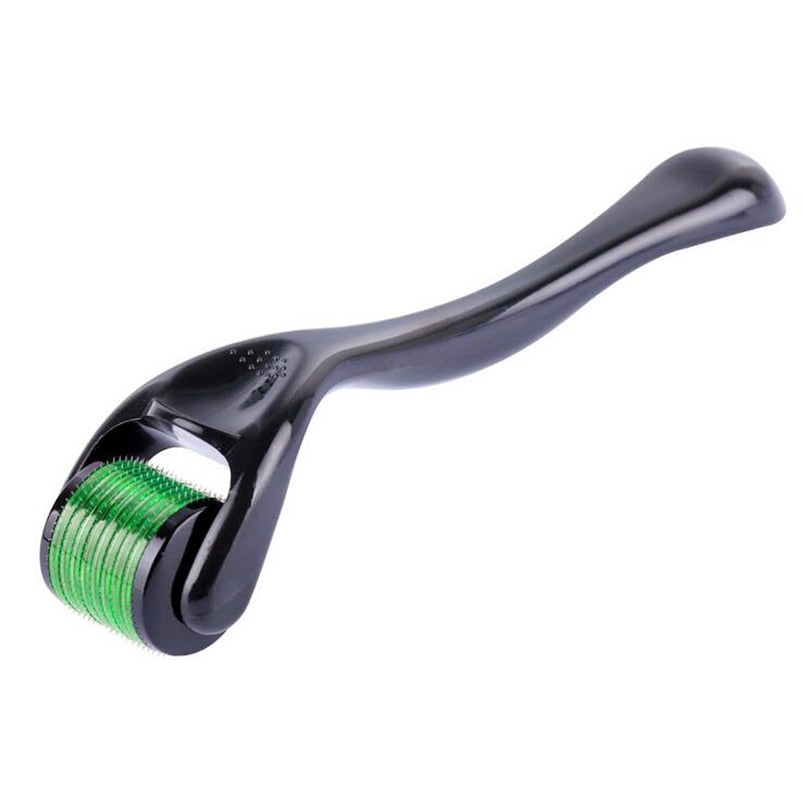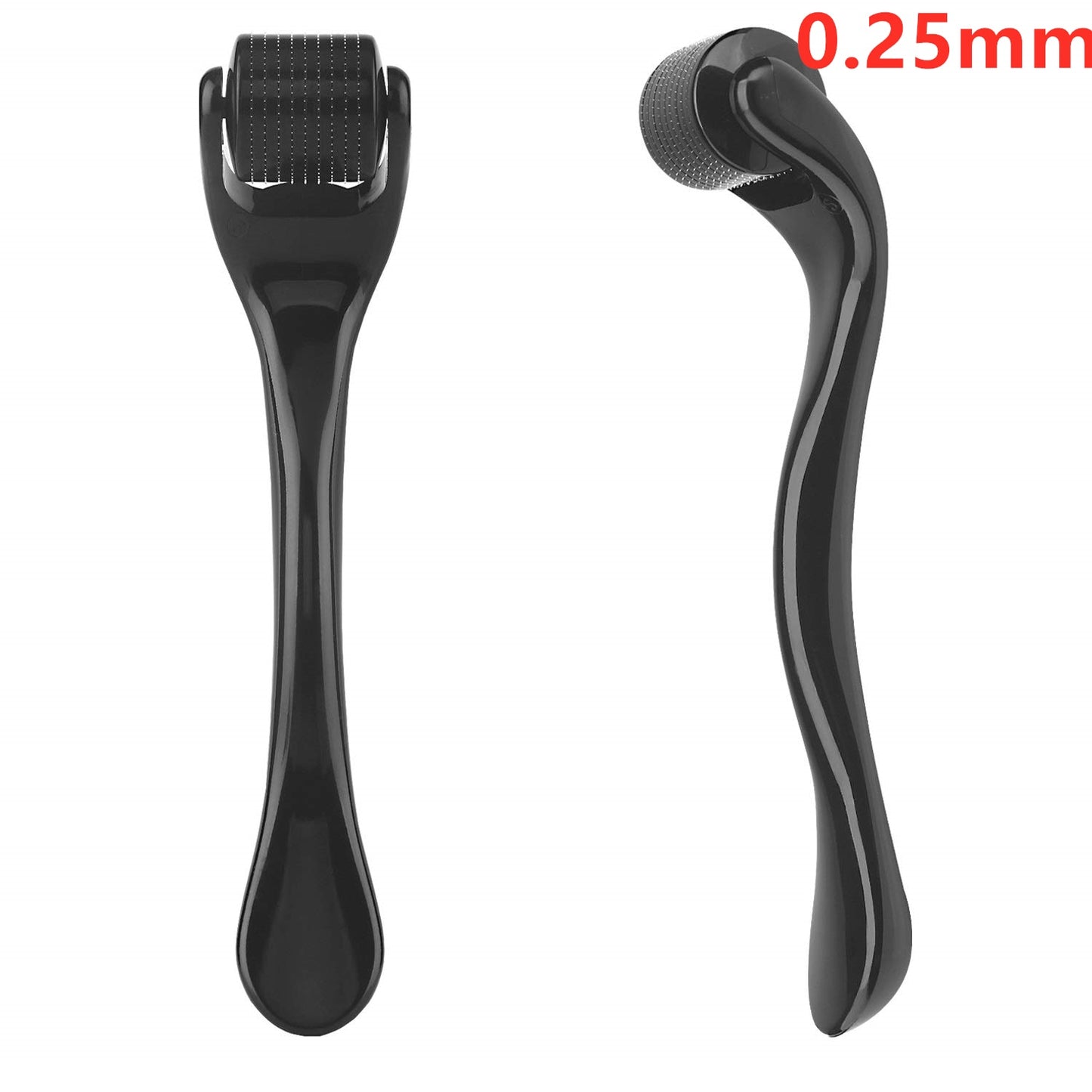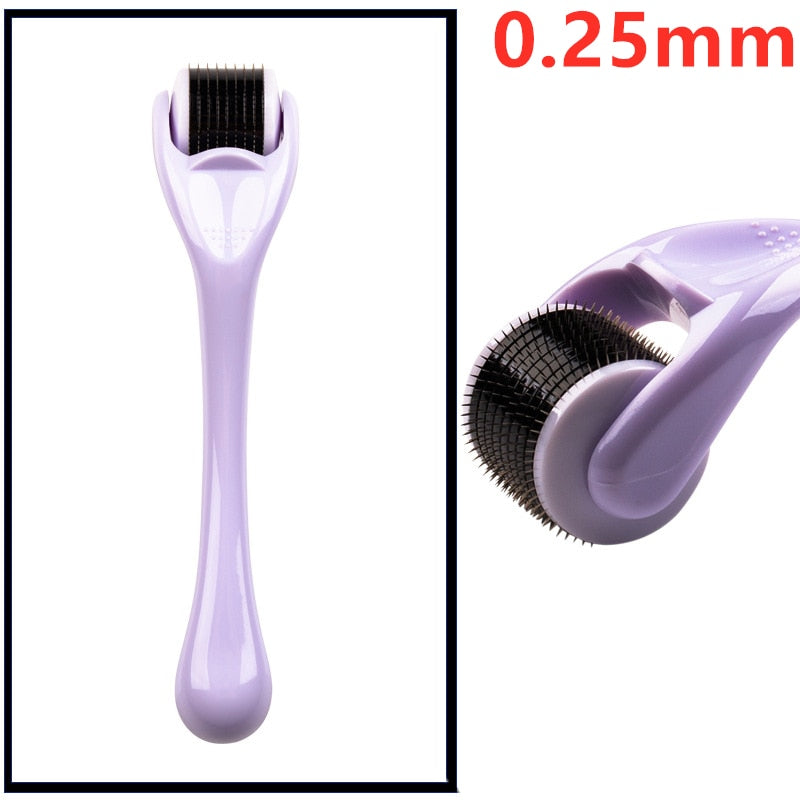 Collapsible content
Shipping Worldwide

Please give 12-30 days for delivery